Welcome to Sukhumvit, one of the most vibrant and lively areas of Bangkok. With its bustling streets, vibrant nightlife, and endless shopping opportunities, it is a must-visit destination for anyone traveling to Thailand. But before you pack your bags and hit the road, here are 20 things you should know about Sukhumvit to make the most of your trip.
1. Sukhumvit is one of the longest roads in the world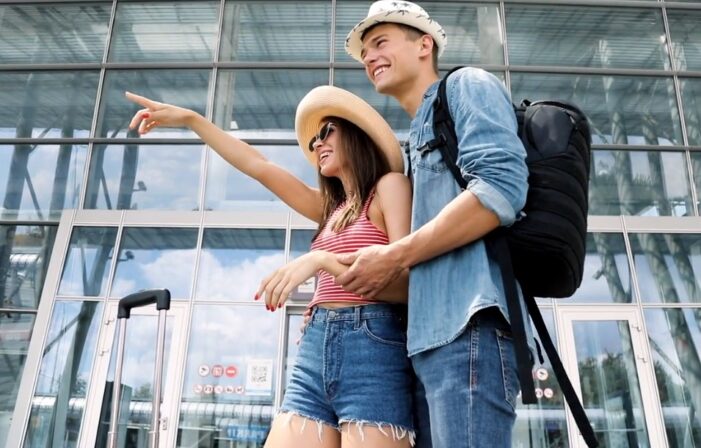 Did you know that Sukhumvit is not just any road but one of the longest roads in the world? It spans over 400 km, which means you could walk from one end to the other and still have blisters for days.
But fear not, because it is also home to some of the most stylish and comfortable footwear, so you can look good and feel great while exploring all that this vibrant road has to offer. So, grab your walking shoes and get ready for an adventure that will take you to the farthest ends of Sukhumvit and beyond!
2. It is divided into several sub-districts
Sukhumvit may be one long road, but it's far from being a one-trick pony. In fact, it's divided into several sub-districts, each with its own personality and flavor. Whether you're looking for the trendy vibe of Thonglor or the bustling energy of Nana, there's a sub-district here that's perfect for you.
So, why limit yourself to just one area when you can explore them all? Take a trip down and discover the unique character of each sub-district. From the high-end shopping of Asoke to the laid-back vibes of Ekkamai, there's something for everyone on this long and exciting road.
3. You can taste some of the best street food in Bangkok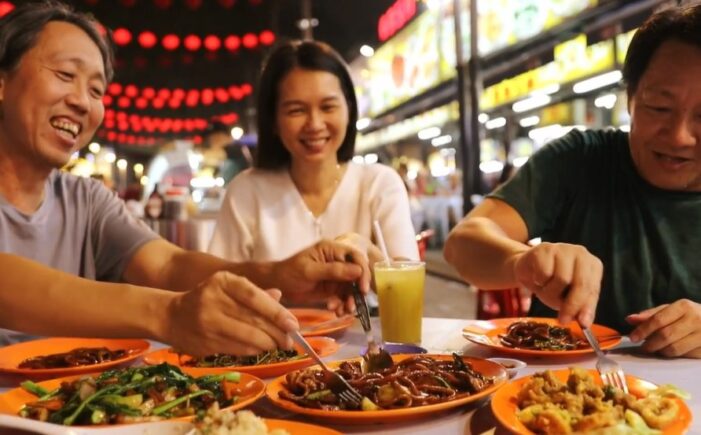 Calling all foodies! If you're looking for a culinary adventure, there are plenty of options to go for. This road is a veritable smorgasbord of flavors, with some of the best street food in Bangkok. So, bring your appetite and get ready to indulge in some of the most delicious dishes you'll ever taste.
For a truly authentic street food experience, head to Sukhumvit Soi 38 and Soi 11. From savory pad see ew to sweet mango sticky rice, these bustling streets are home to some of the best street food vendors in the city.
4. This location is a shopper's paradise
Calling all shopaholics! Sukhumvit is the place to be if you want to indulge in some retail therapy. This road is a shopper's paradise, with some of the best malls in Bangkok. From designer brands to bargain deals, this place has it all.
But if you want to get off the beaten path and discover some hidden gems, this location also has plenty of street markets and local boutiques. So, put on your walking shoes and get ready to explore the colorful streets of Sukhumvit. Who knows, you might just find that perfect souvenir or stylish outfit that you've been searching for.
5. It is famous for its nightlife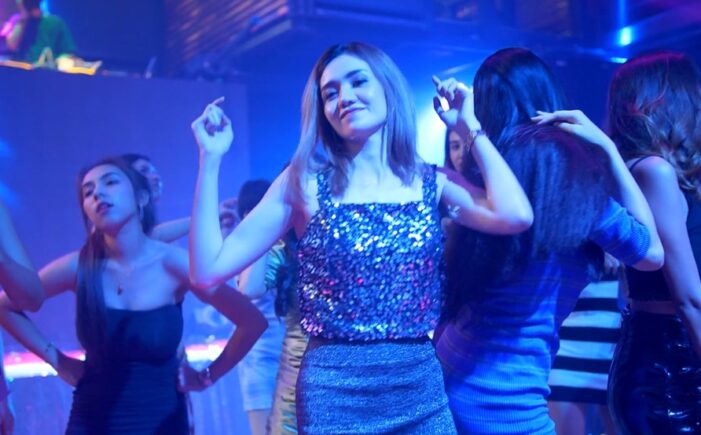 Sukhumvit is famous for its buzzing nightlife scene that caters to every taste and preference. The road is lined with a wide range of entertainment venues, including rooftop bars, nightclubs, and pubs. So, whether you're looking for a sophisticated night out or a wild party, you are definitely covered.
The nightlife here is not just limited to bars and clubs, as there are also plenty of other options to keep you entertained. From live music venues to cultural performances, there's always something going on in this vibrant area. So, put on your dancing shoes and get ready to experience the electric atmosphere of Sukhumvit's nightlife.
6. Being a hub for transportation is a major advantage
One major advantage of Sukhumvit is its excellent transportation system. With several BTS Skytrain and MRT subway stations located along the road, getting around Bangkok has never been easier.
So, leave your car at home and take advantage of this efficient transportation network. Not only will you save time and money, but you'll also be able to avoid the notorious Bangkok traffic. With easy access to public transportation, you can sit back, relax, and enjoy the ride.
7. It is a cultural melting pot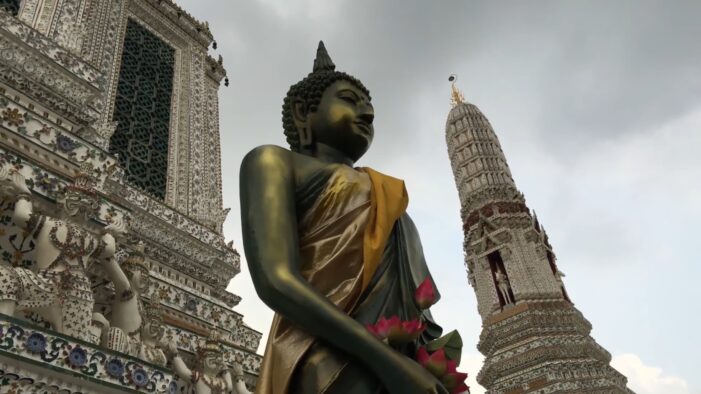 Sukhumvit is a vibrant and multicultural area with a diverse community of expats and locals from all over the world. As a result, the area is a cultural melting pot with a unique blend of influences from different cultures and traditions.
You can immerse yourself in the multicultural atmosphere of the road and discover the different perspectives and customs that make up this unique community. With so many cultural activities and events to choose from, you're sure to find something that piques your interest.
8. Sukhumvit is home to some of the best hotels in Bangkok
This is a popular destination for travelers, and it's no surprise why. The road is home to some of the best hotels in Bangkok, ranging from luxurious five-star hotels to budget-friendly hostels. No matter your budget or preferences, it has a place for you to rest your head.
Many of the hotels in Sukhumvit are located in prime locations, making it easy to explore the area's attractions and nightlife. Plus, with so many options to choose from, you're sure to find a hotel that suits your style and needs.
9. You can enjoy its thriving art scene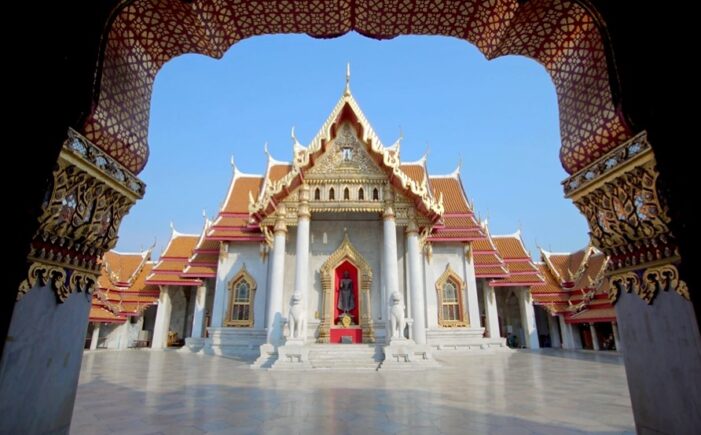 If you're an art lover, there will be plenty of activities to enjoy. The road is home to a thriving art scene, with several art galleries and exhibitions showcasing the work of both local and international artists.
So, take a break from the hustle and bustle of the city and immerse yourself in Sukhumvit's vibrant art scene. With so many galleries and exhibitions to explore, you're sure to find something that inspires you.
10. It is a popular destination for medical tourism
Who said vacations are all about sunbathing and piña coladas? If you're in need of a medical procedure, why not combine it with a holiday? Sukhumvit is the perfect destination for medical tourism, with several world-class hospitals and clinics that attract patients from all over the world.
So, whether you're looking for a quick cosmetic procedure or a more complex medical treatment, you will certainly find what you need. You can relax and recover in one of the many luxurious hotels or explore the city's cultural and culinary delights between appointments.
11. There are several international schools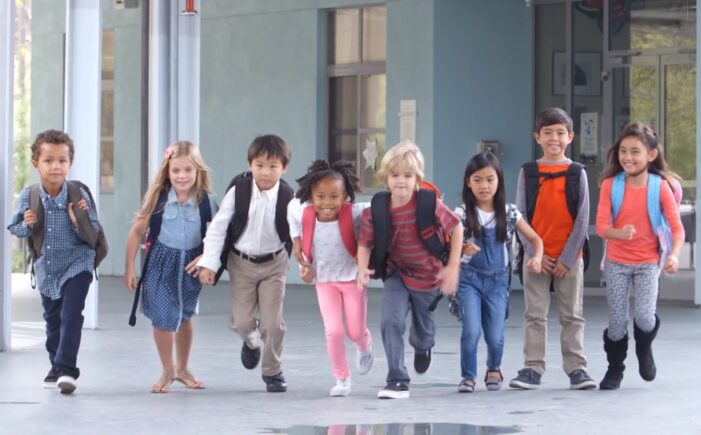 If you're an expat family living in Bangkok, you'll be happy to know that Sukhumvit has plenty of options when it comes to international schools. From Bangkok Patana School to NIST International School, you can give your kids the best education while enjoying all that the road has to offer.
With its diverse community, excellent schools, and exciting attractions, your family will love it here. Who knows, your kids might even learn a new language while making new friends from around the world.
12. Sukhumvit has a vibrant expat community
Are you an expat looking for a new home? Look no further than Sukhumvit! With its vibrant expat community, you'll never feel alone. From international schools to global businesses, it has everything you need to make a smooth transition.
And when it comes to food, Sukhumvit won't disappoint. With a wide range of restaurants serving cuisine from all over the world, you'll never miss the taste of home.
13. There are lots of parks and green spaces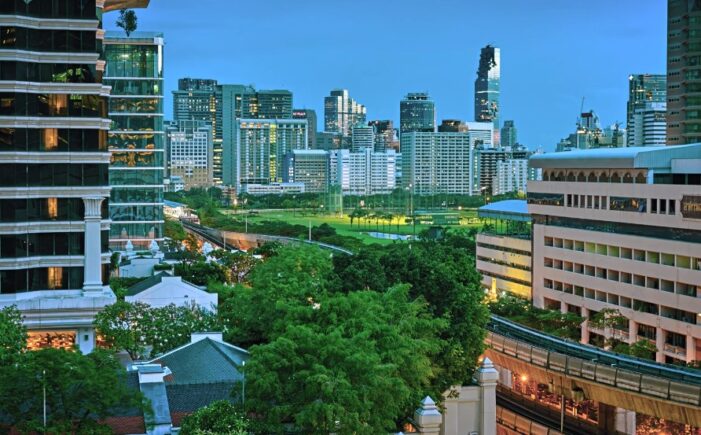 Need a break from the concrete jungle? You are in luck because Sukhumvit offers everything from the lush greenery of Benchasiri Park to the tranquil ponds of Benjakitti Park. There's no shortage of options for those looking to escape the chaos of the city.
14. Sukhumvit houses several embassies
Sukhumvit isn't just a playground for tourists and expats – it's also a diplomatic hub. Several embassies, including the American, British, and Australian, can be found along this famous road. So if you ever need help from your embassy while in Bangkok, this is the place to be! Just don't forget to bring your passport.
15. It is a great place to learn Thai
Want to impress the locals during your trip to Sukhumvit? Why not enroll in a language school and learn Thai? This road houses several language schools that offer immersive classes and cultural experiences to help you master the language and understand the local culture.
Who knows, you might even be able to haggle for a better price at the street markets or impress your new friends at the local pub with your newfound language skills.
16. Sukhumvit is a great place to experience Thai massage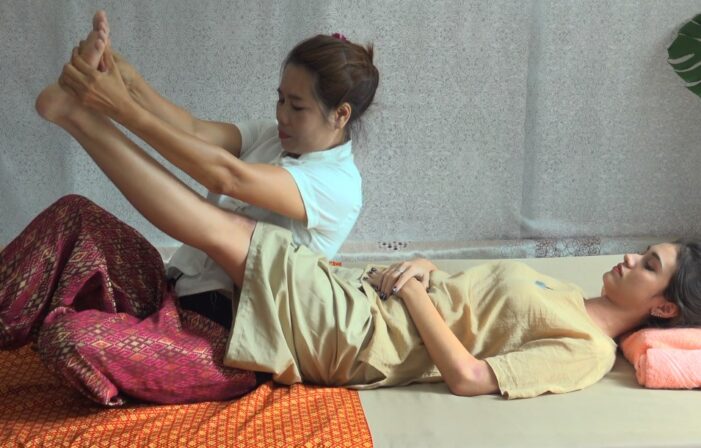 Feeling stressed? Need to unwind? This buzzing neighborhood is the perfect place to experience the ancient art of Thai massage. From fancy spas to traditional massage parlors, you'll be spoilt for choice when it comes to relaxing and rejuvenating. So why not treat yourself to a soothing massage after a long day of exploring?
In Sukhumvit, you'll find plenty of opportunities to treat yourself to a little self-care. And what better way to do that than with a Thai massage? Indulge yourself and let the expert hands of a trained masseuse work their magic on your tired muscles. You deserve it!
17. History enthusiasts will enjoy it
Oh, history buffs, rejoice! Sukhumvit has quite the story to tell. Once a swampy wasteland in the 1850s, it has since become a thriving center of activity and excitement.
You can practically feel the ghosts of the past whispering as you stroll down the road, taking in all the sights and sounds. Put on your monocle and grab your pocket watch because this road is ready to take you on a journey through time!
18. You can visit several famous landmarks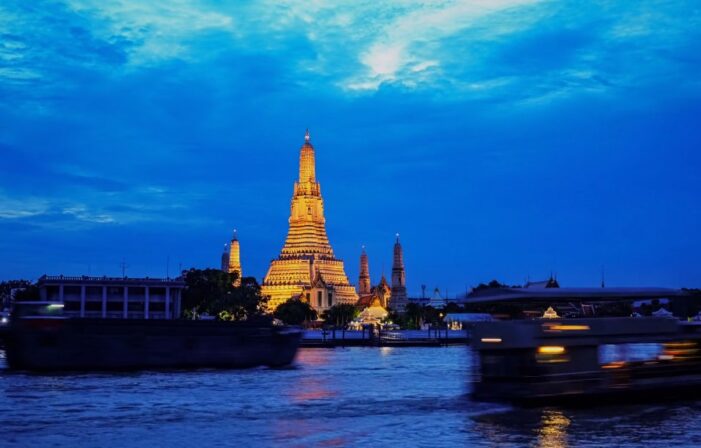 Sukhumvit is a place where you can find towering landmarks that will leave you in awe. From the soaring Baiyoke Tower to the famous Nana Plaza, you won't want to miss these iconic landmarks.
If you're a fan of the city's skyline, you will certainly not be disappointed. The view from the top of Baiyoke Tower is breathtaking, and a visit to Nana Plaza will give you a glimpse into the wild side of Bangkok's nightlife scene.
19. It is a great place to meet new people
Are you tired of the same old social scene? With its vibrant nightlife and diverse community, Sukhumvit is the perfect place to meet new people and make friends from all over the world. Whether you're hitting up a rooftop bar or dancing the night away at a nightclub, you're sure to strike up a conversation with someone interesting. Who knows, you might even make a lifelong friend!
20. Sukhumvit is a never-ending adventure
No matter how many times you visit this place, there's always something new and exciting to discover. So, pack your bags and get ready for an adventure of a lifetime.
Final Words
Sukhumvit is a fascinating and exciting destination that should be on every traveler's bucket list. With its endless shopping opportunities, vibrant nightlife, and rich culture, there's never a dull moment here.
So, come and experience all that Sukhumvit has to offer, and don't forget to wear comfortable shoes!